News
I'm looking forward to performing Wednesday, Feb. 27th., 7PM, at The Coffee Gallery Backstage~
Featuring Shannon Hurley, Craig Greenberg, and Christiane Cargill Kinney
With a brand new story by writer/humorist Dylan Brody.
All Ages
$15 at door


I dropped a brand new song on
Patreon
! If you would like early access to new music, please consider joining!

Check out our Bitmoji lyric video for "Here And Now" by Lovers & Poets:
Tune in to Kev's JukeBox and Saturday Night Out a week Saturday and the following week to hear a special extended remix of "Lost My Mind": http://boxuk.danceradiouk.com.


NEW SONG
I tend to have panic attacks, sometimes about the littlest things. I am lucky to have great support from my husband. "Lost My Mind" is about recognizing the people that help you through days of emotional darkness with their patience and love.
https://shannonhurley.bandcamp.com/track/lost-my-mind
New Shop, Animal Rescue Charity Drawings
I just opened a shop at Big Cartel where you can order my one-of-a-kind marker drawings, including the Burro Project series I am working on, where partial proceeds will go to Peaceful Valley Donkey Rescue, which is safely relocating burros from Death Valley to loving homes all over the nation!
Barbarella by Lovers & Poets
Soooo we just dropped a new song: a cover of the title track to the 1968 sci-fi film "Barbarella". Pure camp, and we put a stamp of sexy elegance to it. Check it out on Spotify and Bandcamp.
New Music Video
Here is my new video for "I Found You", directed by Matt Dinan. It's a shot for shot re-make of Belinda Carlisle's video for "Mad About You". I'd like to thank the following people for their amazing contributions to this fun project! And thank you to Belinda Carlisle for the classic inspiration!
Directed by: Matt Dinan (Dillon/Rufus Productions)
Supporting cast: Ben Eisen ("Morgan Mason"), Marina V ("Charlotte Caffey"), Nick Baker ("Andy Taylor")
Makeup by Ana Santiago
Car furnished by Phil & Kitty Nussbaum
Belinda Carlisle album furnished by Bill Berry
Additional locations / props secured by Don & Joelle Adkins
Mastered by Hans DeKline
"I Found You" available at https://shannonhurley.bandcamp.com/track/i-found-you
CHECK OUT THE PICTURE IN PICTURE VIDEO at I FOUND YOU (with Belinda video picture in picture)
Upcoming show!
I'll be performing at The Cinema Bar on 6/26 to celebrate Annette Conlon's birthday! It's all 90s music, all night. Doors: 8:30pm.
My set begins at 11pm.
https://www.facebook.com/events/1893171840707649/
Here's a surprise cover of a 90s dance jam!
shannonhurley.bandcamp.com/track/believe
That's a Wrap!
We just wrapped shooting my new video for "I Found You", with the help of some brilliant, talented, and generous friends!
Please subscribe to my Youtube channel at youtube.com/shannonsongs so you can view it when it premiers!
Matt Dinan is directing, with special guest roles for Ben Eisen, Marina V, and Nick Baker. Ana Santiago did my makeup, and special thanks to Don & Joelle Adkins for locations, and Phil & Kitty Nussbaum for the use of their convertible!


New Song!
Hello friends, I wanted to let you know that I have a new song out called "I Found You". It's an ode to the Paisley Underground sound and harkens back to one of my favorite groups- The Bangles.
I hope you enjoy it!
~Shannon :)
Hello, everyone!
I have started designing recently. Check out my newest creations at Society6 :)
Here is my most current design called "Cassettes":
Also, look out for a special '80s' cover song coming soon!!
xo Shannon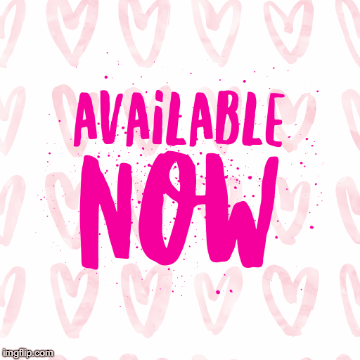 Donations welcome!